Recently we had had copycats using our company name to book service with another company. Please beware of copycats! Always call our office number (317) 713-6801 to confirm you are dealing with us!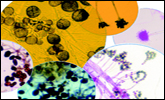 The CDC recommends that businesses practice routine cleaning of frequently touched surfaces (for example: tables, doorknobs, light switches, handles, desks, toilets, faucets, sinks) with household cleaners and EPA-registered disinfectants that are appropriate for the surface.  As per CDC recommendations – we will clean and disinfect high-touch surfaces in commercial or residential common areas (e.g. tables, hard-backed chairs, doorknobs, light switches, remotes, handles, desks, toilets, sinks).  Learn More | Call (317) 713-6801
Whether you're ready to improve the air quality of your home, office, commercial building or apartment complex, we're ready to provide the air duct inspection and cleaning services you need.

Call Now

Why do I need duct cleaning?

Contained in the hundreds of square feet of surface area in your air ducts are years of accumulation of dust, dirt, pollen, hair, spider webs, dead insects, dust mites and other allergens and impurities.
Mold spores and moisture can breed mold growth in contaminated air duct systems.

Have you noticed mold in your home or business? Are you experiencing sneezing, runny nose, irritated eyes or rashes indoors and suspect that mold might be the culprit?

Why is mold growing in my home?

Molds are part of the natural environment. Outdoors, molds play a part in nature by breaking down dead organic matter such as fallen leaves and dead trees, but indoors, mold growth should be avoided.  — Learn More

Upgrading insulation in your home is among the easiest ways to substantially save energy – and money on your monthly utility bill! Better insulation prevents air leaks that make your house harder to heat or cool.

We offer:

Removal of old insulation
Blowing in new attic insulation (blown-in insulation reaches every corner!)
Attic insulation
Crawl space insulation
Have you noticed your dryer takes longer and longer to dry your clothes?  Did you know that clogged dryer vents are a leading cause of fires in the home?  Dryer vents need to be thoroughly and professionally cleaned on a regular basis to prevent fires and keep your dryer running effectively. Our cleaning system will reduce fire risks and may even lengthen the life of your dryer. It will certainly dry your clothes faster! We use a suction hose system to clean the dryer vent and can do the job whether it vents through a side wall or up through the roof.

Call Now

Our commercial services extend beyond just air duct, mold and indoor air quality work. At Alpine Group our goal is to help you clean where you can't see – and where you can! From hard-to-reach ceilings and high places to graffiti removal and mold remediation, we are the go-to company for Indianapolis area businesses looking for specialized cleaning services.

We service all types of commercial buildings, including:

Schools & Universities
Hospitals
Restaurants
Hotels & Motels
Apartment Buildings
Nursing Homes
Alpine Group's owner Dave Adams was recently featured on a "FOX 59 Morning Show" segment called "Testing For Mold And Some Common Misconceptions Associated About It"

From FOX 59's Morning Show:
"…between Greencastle schools and hurricanes flooding cities. I am getting questions about mold and protecting yourself from it. I also know two home owners currently dealing with getting rid of mold from their homes. So today I am getting answers from an expert. Dave Adams is the owner of Alpine Group and has been in the mold remediation business for 25 years."

Alpine Group owner Dave Adams is featured in an Angie's List video about duct cleaning. Avoid air duct cleaning scams by:

Avoiding "Lowest Cost" advertisers who bait & switch
Avoiding operators who use scare tactics to inflate advertised prices.
Avoiding air duct cleaners who are not NADCA members.
About National Air Duct Cleaners Association (NADCA): NADCA was formed in 1989 as a nonprofit association of companies engaged in the cleaning of HVAC systems. Its original mission was to promote source removal as the only acceptable method of cleaning and to establish industry standards for the association. Alpine Group is a proud member of NADCA.
You can reduce your home's heating and cooling costs through proper insulation.  Insulating your attic, basement, or crawlspace will also make your home more comfortable.   Unless your home was specially constructed for energy efficiency, you can probably reduce your energy bills by adding more insulation. Many older homes have less insulation than homes built today, but even adding insulation to a newer home can pay for itself within a few years.  Call (317) 713-6801.

During these economic times – taking advantage of every bit of savings is vitally important.  We want to thank and reward you for visiting website by offering you a selection of money saving coupons on our most popular services.

I asked Alpine to come out and assess the work one of their competitors had recently performed, air duct cleaning. My house is 55 yrs old and I'm on a slab with in-slab air ducts. I suspected their competitor did not do a very good job.Kevin the project manager came out, arrived on time and took his time to patiently listen to my story. I explained I had been experiencing significant sinus issues in previous months after WFH for over a year. Kevin was awesome. He really took his time to walk the house with me and look for signs of mold and then took out a flash light amd found a way to insert it into a few of my ducts, taking a picture with his cell phone. We easily saw that the previous company cleaned the first 3 feet or so but left a lot of dust amd debris in the back half of the ducts.Kevin was a true professional, taking care to not discredit his competitor and gave me suggestions on how to approach them for a 2nd pass. He looked around carefully and could have pushed a mold test but agreed with me there was o obvious evidence of a mold problem and simply left me with the option to run a test if I so chose. At my request he also gave me a competitive quote to further clean my ducts and took the time to explain Alpines process.I will be contacting the company that originally cleaned my ducts but honestly, I am tempted to simply pay Alpine to do the job and wish I would have hired them in the first place. Kevjn did a great job of building trust and sizing up the situation with me. I offered him a small.tip for his efforts but he politely declined.While I have not yet hired Alpine to do any work, given my experience with Kevin, I would do so with confidence and very well may in the near future.Excellent customer service, Kevin. You represent Alpine very well. They should give you a raise! Well done sir.

Matt Erickson

20:41 24 Apr 21

I hired Alpine Group for some (dreaded) mold remediation. They exceeded my every expectation, and set a new bar for what level of service I will look for in inviting other service companies into my home in the future. I'm not sure I've never felt as appreciated and taken care of as a customer as I have having Alpine Group do work for me. They did not stop at just doing the work they were hired for, but went the extra mile to make sure the issue was completely resolved.If you're looking for mold remediation services, I feel entirely confident that every penny spent with Alpine Group is worth it.

Beau Badeaux

19:27 29 Mar 21

I hired The Alpine group to do some insulation work in my attic. Scot, Trey, and Edgar were very friendly and professional. They did a great job and I had no complaints. I would definitely consider using them again if needed.

Sam and Jose showed up right on time at 8:30AM ready to get down to business. They both were so professional and kind. They took me through step by step what would be happening in terms of the air duct cleaning and went about their business.The whole process from start to finish was exceptional. I look forward to working with the Alpine Group again on future projects and hope that Sam and Jose will be my technicians again!

Shaun Stapleton

15:11 18 Mar 21

Andy and Michael arrived a little earlier than the appointment which was fine by me. They were here to install insulation in my attic and did an awesome job!! They explained what they were going to do and what results I should see. They were friendly, courteous and very professional. I'm looking forward to working with this company again. I would recommend this company to anyone.

Janice Bell

19:24 17 Mar 21

Andrew Qualiato

20:02 15 Mar 21

Very friendly and did a great job! One of my ducts was so clogged with dust that one of the guys took a picture and we all had a good laugh about it. Will hire them again when my ducts need cleaning again.

We had Alpine come out for our mold remediation. Cannot say enough good things about this company. Tracey, in the office, was professional, responsive, and thoroughly understood what we were looking to get done and assured us that we would be more than satisfied with their work.When the team (Edgar, Michael, and Devante) showed up, they did an excellent job and also were efficient with their work.We had the work inspected afterward, and the inspector said that "it was like it wasn't even there" - which was music to our ears.Thank you, thank you, thank you!!!

Martha Ellen Talyor

18:05 20 Jan 21

From the start working with Kevin, the estimator, was great. Then came the attic insulation team. They were excellent. Edgar and Michael just simply did an excellent job. They repaired some duct work and added insulation and baffles to our attic. I would highly recommend Alpine Group.

Sara Devaney

17:20 18 Dec 20

Scott and Jose were extremely professional. When they arrived to my house they explained to me everything they were going to do. They performed exactly what they said. I have two small kids with two gates for our stairs. They were very good about closing the gates behind them so my one year old wouldn't fall down the stairs. They wore masks while inside my house (during Covid-19). They cleaned up every spot they performed. We are very happy with our experience and this company. Highly recommended. Be sure to ask to get on their 'cancellation wait list' if the lead time is longer than you'd like. They got me in five days after I called because of a cancellation. This was three weeks before my scheduled appointment.

Zac Fronterhouse

21:20 02 Dec 20

Highly recommended! Dave and everyone at Alpine are so helpful, professional, and friendly. They always reply quickly. Our crawl space was very wet and moldy; Dave's crew was professional and fixed it right. We were very impressed with his knowledge and solutions, and with the crew who did the work. It was a major remediation, but Dave & co. were fair and fast, and the work was well-done and worth the cost. The result: Two years later the hygrometer reading in the crawl space has stayed between 35-45% humidity, and HERSTMI testing indicates that Alpine's remediation took care of our mold problem and made our home a safe environment. We often have overnight guests, and several allergy-sufferers have told us that they breathe better at our house than anywhere else. On top of all that great work, Dave has been responsive to our follow-up questions, and has offered helpful suggestions.

Bonnie Slonim

21:26 01 Dec 20

Alpine cleaned our ducts & vents today and we had a great experience with this service. The two representatives were professional, prompt, and courteous. The entire process was comfortable and efficient. Thanks guys!

Nancy Preston

16:48 25 Sep 20

Christopher & Scott came out this week to clean our air ducts and we could not be more pleased!! We recently moved into our house and did not realize the extent of how dirty our air ducts were, the job was a LOT more extensive then what we had thought. That did not stop Christopher & Scott they stayed 3 extra hours and did not stop until the job was done and they made sure they didn't miss a thing. They were so professional and efficient, and amazing to work with. We could tell an instant improvement in air quality and are so glad we got the ducts cleaned. I would highly recommend this company and are so very impressed with their service! -Monica (Indianapolis)

Monica Theriac

12:10 18 Sep 20

Sam and Michael cleaned the ducts in my "new" home last month. They were professional and pleasant, worked quickly, and would occasionally call me over to explained things as they went, which I greatly appreciated. I'm very glad I purchased this service!

Anna Stein

21:19 13 Sep 20

I'm happy to second every positive comment Shannon made about Sam and Mike! Very prompt, courteous, professional and pleasant. Highly recommend! Thanks to them both for a great job!

Lynne Harrison

02:58 26 Aug 20

I had originally scheduled Alpine to do some mold remediation work on a home I had just purchased. While here I discovered that my dryer vent was clogged. I was able to call the office and get the work done on the same day.Christopher and Zack, the two techs were friendly and professional, and happily got the job done.

Sam and Michael were great! Sam even showed me before and after pictures of the ducts. Super nice and helpful. Thanks so much!

Juliet Hardesty

16:34 19 Aug 20

Sam and Michael were absolutely amazing! They showed up early to clean the air ducts in our facility, were friendly and professional, and did an absolutely stellar clean-up job once their work was complete. Everyone at Alpine group was responsive, and efficient. This was a fantastic customer service experience. Our air ducts hadn't been cleaned in years, so this was quite a job. I would highly recommend Alpine Group for your air duct cleaning needs. Our facility looked better when they left than when they arrived, and I really appreciated the before and after photos of our air ducts so that I could see the change. Definitely consider using this business; I know I would gladly call on them in the future.

Shannon White

18:33 18 Aug 20

Sam & Michael cleaned our ducts today. They were both extremely friendly. It was clear to me that they enjoy their job. They explained everything they were going to do at the beginning and provided me with updates throughout the process. They were professional and truly the nicest individuals I have ever had conduct work in my home.

Nick Schleicher

19:34 11 Aug 20

Sam and Jose came out today and did a great job getting our ducts cleaned out. They were able to clear several blockages in our ducts the were a result of construction debris from the homeowner before us.Any time they found something new they came to show us what was going on and clearly explained what they were doing.I would highly recommend using the Alpine Group!

Neelan Scheumann

14:03 06 Aug 20

Michael & Christopher did a great job cleaning my air ducts/vents! They arrived early, and were very professional and courteous. They explained the process and answered my questions (without skipping a beat) to ensure I had a full understanding of the work being done.I've used Alpine Group in the past, and have recommended them to family and friends alike.Thanks again, Christopher & Michael!Tara Young

Sam and Michael did a wonderful job. They were very thorough, explained things well, showed where the previous company we had used did a poor job (we had suspected this before as well). Even discovered there was a metal piece in one of our vents that was reducing airflow. We will definitely be using them in the future and highly recommend them. Worth the cost for a job well done!

Maureen Martin

04:16 31 Jul 20

I can always refer Alpine Group with great confidence, I've used them both personally and professionally for over 10 years now. (I'm a realtor). Prompt, honest and professional.

Tom Williams

18:42 29 Jul 20

Jay and his sidekick were very professional and courteous. Price was competitive and I think our hardwoods were cleaner when they left compared to when they arrived! Wore shoe coverings, laid down mats to walk along, arrived on time. They found soda cans and a golf ball and probably sucked up enough dog hair to create another pack of pups in our year 1900-built home! Made a difference with our allergies. Would highly recommend Alpine Group, without hesitation. Thanks guys!

Molly and Tina Morris

21:59 25 Jul 20

Thank you so so much to Sam and Jose. They were both incredibly kind and professional, and especially patient with our dog. Sam even took time out to show me our unit in the basement and point out something that concerned him. I always try to stay well-informed about our house (being first-time owners) and I greatly appreciated getting educated on something I never would have thought about. I could not have had a better experience. Aside from the service, we have noticed an immediate difference in our air quality. No more sneezing and runny noses from dirty ducts! Even our pets agree.

Kate Schink

14:08 24 Jul 20

Sam and Jose' called to let us know they were on their way and they arrived on time as scheduled. Both guys could not have been more professional and courteous. Sam explained the entire process thoroughly before they began.Due to the Covid virus both men wore the appropriate masks while inside our home and communicating with me. They also wore shoe coverings whenever they were inside as well.They inspected our system and went straight to work. They did a fantastic cleaning job and showed me how much dirt and debris they removed from our air distribution system and our dryer vent.When completed they removed all of their trash and vacuumed the house everywhere they accessed our registers. They also sealed all the access holes they cut into our ductwork where they are airtight.I would highly recommend Alpine to do your duct and dryer vent cleaning. Very good experience. I will definitely recommend Alpine and continue with them as a repeat customer. Thank you !!!

Roy Wagner

16:03 09 Jul 20

I would highly recommend hiring Alpine Air Duct Cleaning. I called multiple companies for quotes. The pricing was in line with the competition. However, what made them stand apart is the lady who answered the phone - she was extremely informative and customer focused! Sam & Michael arrived at my house on time. They were both extremely professional and friendly, and answered every question I had. This meant a lot to me, since this is the first time I have had my air ducts cleaned. When they showed up I knew I picked the right company! Great work all around!!

Taylor Studebaker

15:49 19 Jun 20

Alpine Group was extremely professional and performed a great job cleaning our air ducts. Sam and Will were the reps and both pleasant, informative and professional. I would recommend Alpine for this service.

Nancy Bunch

15:27 18 Jun 20

Alpine Group's excellence began with the first contact scheduling an appointment. To say I'm thrilled with Sam and Michael's work cleaning our air ducts is an understatement. They were professional and a joy to work with. Alpine Group is a company I will be recommending to all my friends!

Holly Sutton

23:25 21 May 20

Sam and Tony were fantastic. Did a professional job and we noticed an immediate difference. Money well spent.

Raymond Fontana

15:17 11 May 20

Great attention to detail, reasonable and very timely

Tim Houterloot

00:11 02 Mar 20

We recently had some repair work done to our 1976 built home, and the amount of dust stirred-up following that work led us to think we should have our ducts cleaned. We contacted our HVAC company, and they recommended Alpine. We called, and they scheduled us for one week later. The Alpine crew: Sam, Jose and Michael arrived punctually as scheduled and did a fantastic job! We had never had our ducts cleaned before and didn't know what to expect. Sam not only explained the process during the initial walkthrough, but kept me advised throughout the process about what they were finding and how our system is constructed and working. They moved and replaced all furniture that needed moving to access registers, and totally cleaned up room by room afterwards. The whole job only took about 3 hours; and I honestly can't say enough about how thorough, professional and courteous those three guys were! Thanks and kudos to Sam, Jose and Michael for a great job! We highly recommended Alpine!

Michael Lynam

19:08 24 Feb 20

Sam and Jose are doing an awesome job as we speak! It's nice to have the thorough explanation of what they are doing as they do it, and they even show me things that are interesting or are causing issues, like a random filter the old owners had wrapped around the vent in the bedroom, causing obstructed air flow. I'm very happy we chose this company, he even sends me the pics of the before and after as he goes. Great customer service, honest and kind the whole time!

Eileen White

17:41 05 Feb 20

Sam and Kenny were at our home today to clean our vents. They were early for the appointment which is always appreciated, and were very professional in their duties. When they arrived I had just put our baby to sleep and they worked without even waking him. They were great and should both be given raises immediately.

Kyla Snoddy

18:01 28 Jan 20

Both Sam and Jose were wonderful in all aspects!! Highly recommend them! Will use them again! I have never seen such prompt, well mannered, precised, well informed hard workers!! They left my house cleaner than upon arrival.

Holly Semler

18:42 14 Jan 20

Sam and Jose did a great job cleaning the air ducts at my house. You guys are lucky to have them. Quality work.

Mario Massillamany

21:42 03 Jan 20

Sam and Jose were great to work with and I would definitely recommend them to anyone!

Zac Adkins

19:03 30 Dec 19

Jose and Sam were awesome. Did a great job and customer service couldn't be better

RYAN BOESTER

17:12 19 Dec 19

I had my air ducts cleaned 2 weeks ago by Sam and Lionel. They were very knowledgeable and explained everything to me about the process of air duct cleaning. I was very impressed by their work. My air ducts look brand new. They were very personable and they exhibited great customer service.

Erika Jordan

13:38 25 Nov 19

Steve and I can't say enough good things about the service we received from Alpine. Our house is 20 years old and the ducts had never been cleaned. They came in and completely cleaned them out, helped us get the best filter for our furnace, identified a few things that needed to be fixed and then fixed them for us. These guys are AWESOME!!

Kevin is professional and thorough. I would highly recommend Alpine, and Kevin, to anyone seeking this type of service.

Mike Dowling

12:08 07 Sep 19

Workers were very accommodating, thorough and professional.. Great company! Would refer them to others as I was....

After receiving a quote of $7000 from another mold treatment company, we called Alpine, a certified mold treatment company, for a second opinion. After checking the whole attic and the crawl space, he said we didn't need any treatment for mold at this time. We had had his company do work for us at a previous time, and were very impressed with them at that time too. Very honest and capable. I'd highly recommend Alpine!

diane alerding

19:26 29 Jul 19

We had recently purchased a house built in the late 80's. From an inspection of the vents there was a large build-up of dust and debris and also remnants from pets. Sam and Chuck from Alpine did fantastic work getting our ducts cleaned. You can actually see the silver again in the flex pipe. Very positive experience overall and I'm pleased with the results.

I recently used Alpine for some attic mold remediation and improvements in attic ventilation. I thought the whole process was smooth, that they gave honest opinions and fair pricing, and all the staff were good to work with. Sam and Charlie completed the work and they did a great job communicating with me, explaining the work, and cleaning up.

Matthew P.

17:37 08 Jul 19

These guys know their stuff, do a good job and get it done quickly and efficiently

Scott Chinnici

20:40 25 Jun 19

Sam and Jose did an excellent job of setting up and communicating the process. They were efficient, friendly, professional, and meticulous. Worth every penny. Highly recommend Alpine Group. Thanks Sam and Jose!

Jacob Phillips

13:43 23 May 19

Our technicians were on time, did a thorough job, and we're incredibly polite and courteous the entire time. Would recommend and likely will use again for other services.

Brady Gurganious

00:19 20 Apr 19

Alpine Group has been great. It was very simple to get on their schedule. Sam and Jose showed up on time in the AM, did a great job of setting up and communicating the process. They were efficient, stayed busy, sent pictures of what they were seeing, and cleaned up after they were finished. Very professional and an overall good experience.

Jeremy Paris

14:34 19 Apr 19

Did an awesome job and staff was extremely friendly and accommodating.

Jim Catanzarite

13:32 19 Apr 19

Sam and team were extremely professional today. Very happy about the informaron I learned. Highly recommended, respectful, ontime, and efficient.

Andrew Scruton-Wilson

01:17 18 Apr 19

Sam and Eric were very professional. Because this was the first time to get the ducts cleaned they helped me understand the process.

Afia Griffith

18:42 10 Apr 19

We had Alpine clean our air ducts and dryer vent. Kenny & crew was great! They were prompt, courteous and hard workers. Tracy and Heather in the office were so helpful and took the time to explain everything to us. I would highly recommend Alpine. We will most definitely hire them again for these services.

Robin Davis

16:08 05 Apr 19

Sam and Noah did a fantastic job! We noticed that the air quality in the house was much better, even before they completed cleaning the air ducts. They were very professional, courteous, very neat, meticulous and answered all questions. We could not have asked for a better experience from these two fine gentlemen.

Tom Larkin

17:08 02 Apr 19

Dave was prompt and concise getting me my quote. When the day came to get insulation in the attic of a project I was supervising, Sam, Nick, and Eric got the job done quickly and efficiently. This company exceeded my expectations and I look forward to using them in the future!

Great service. Kevin Haas showed right on time to provide estimate with a very understanding and friendly attitude. The quote was very reasonable. Even the lady who called to schedule an appointment next day for me was extremely friendly, also provided some discount for the job. The crew - Sam & Eric showed on time and provided some information on what they were going to do. They did a great job, kept everything clean and very friendly. I am very satisfied with everyone who I talked to from this company. I already recommended Alpine to 2 of my friends and they are looking forward to get services done by this company.

Sam and Jose did a fantastic job at my home. They were efficient, professional and thorough. I would highly recommend this company!

Susan Fite

02:36 22 Mar 19

Sam and Jose arrived early. They were professional and courteous, explaining all they were doing. They cleaned up nicely. I will use this company again. Thanks, guys!

Sam and Jose did our air duct cleaning after major renovations, and they were wonderful! On time, respectful, knowledgeable and thorough. Will definitely use Alpine in the future!

Jennifer Breaux

04:22 26 Feb 19

Great service and quick to respond to our vent issue. Christopher and Jeff did an outstanding job and fixed the problem. Dave Adams is a terrific guy to work with.

Kresta Cleland-Johnson

14:22 09 Feb 19

I am old school. I Didn't really buy into the mold craze. We were blindsided by a mold sighting in our crawlspace after only living here for 15 months. Sam and the other two men made our crawl space look NEW. You can actually see the wood grain, new vapor barrier too. I highly recommend this Team.

Joe Harvey

16:43 29 Jan 19

Sam and Jose were the crew that came out to clean our ducts.No problems to speak of. timely, professional, curtious, and friendly. explained what as happening and got it done.

paul johnson

19:22 17 Jan 19

Sam and Jose did a great job. I recommend Alpine and Sam and Jose, in particular.

Sam and Lionel were very professional. They did a wonderful job cleaning our ducts, I can already notice a difference in the air quality. They took great care moving their equipment throughout our home. Upon arrival they introduced themselves and located all supply and return vents and then got to work. I would definitely recommend Alpine Group!

Rachele Willett

18:43 02 Jan 19

Sam & Jose cleaned our ducts and did a wonderful job. They took care of our first level and basement while John & Chris worked on the 2nd floor. Both crews were polite & kind. Alpine group is always prompt, courteous, & professional. They were extremely mindful of protecting our home from damage, wore shoe covers, & worked quickly. I would highly recommend Alpine group for any of your air duct cleaning needs. I've used them with my clients for Mold Remediation and they are also outstanding.

Kelly Todd

18:39 28 Dec 18

I just had my air ducts cleaned by an outstanding crew of Sam, Noah, and Jose. They were personable, professional, explained the process well, were neat, and paid attention to detail. I am very pleased with their services today and look forward to enjoying a much less dusty home. As an aside, Sam even hung a mirror which was too heavy for me and Noah helped move a bed slightly. Great guys and a credit to your business!

joni mercer

16:20 10 Dec 18

Sam and Jose were fantastic! Answered all my questions and addressed all my concerns. Great experience and I highly recommend Alpine!

Urh& uI he Nveuhtnfeth

13:59 10 Dec 18

Sam & Jose were awesome! I knew my ducts after 40 years of remodeling and normal use would be dirty. They were more than happy to go through the whole process with me and took pictures before and after each vent. Very professional and great to work with. I would recommend them to anyone thinking they needed this service. After they were finished Sam went through what they found and what they completed. Great service - great guys!

cris martin

20:48 31 Oct 18

Sam and Noah were very efficient and did a great job cleaning my vents. Highly recommend!

Chrisanthi Karanikas

23:14 29 Oct 18

Great service! Fast, knowledgeable, and professional staff. I would definitely recommend Alpine to anyone needing duct cleaning service.

Kevin Harrold

18:40 16 Oct 18

Sam and Jose arrived a few minutes early and went right to work. They were very professional and explained everything to me. In a very short time, they had everything done and even vacuumed all the areas where they had been. The whole house felt so much cleaner right away. I noticed how well they worked together...very courteous to each other which was nice to see. An excellent experience!

Susan Simons

15:16 12 Oct 18

Sam and Jose went above and beyond cleaning air ducts in our home. We have 2 heating units and 8000 square foot home. It went from being very dirty to looking like brand new! They were very professional. The process was explained to me. Sam and Jose cleaned up and my house looked better than when they arrived! Thank you Alpine. I will recommend you to all my friends!

amy ziegert

21:10 10 Oct 18

Had a brand new ac unit installed due to mold and hired alpine to come clean the vents. After their initial work on my vents I noticed an issue with debris inside my unit. I contacted them and the owner responded. He was very professional and concerned. The owner made sure to send multiple people as soon as he could and have them not only clean the unit, but also the areas that might have been affected from the debris. All of this at no cost. I appreciate the quick response from the owner and the quick correction of the issue.

I was involved in the transaction that led to the 1 star review from the other user on this page. In contrast to what was said in that review, the quote that was provided for the remediation of a basement in a home was sufficiently detailed. The quote it self was provided expeditiously to meet our closing deadline to the credit of Alpine. The quote was reviewed by all and approved. Only during the billing were there objections to the level of detail. This was not the fault of Alpine. If there were issues with the detail, they should have been addressed before acceptance and I'm sure Alpine would have provided.Also, there was a count of Stachybotrys that was too high to be considered safe. The home seller tried to convince all parties that the count was acceptable, which it was not (I will say that there is no national or government standard so this is somewhat debatable). Alpine had a relationship with one of the real estate agents, which is why we called them. With all the pressure to make this mold issue go away due to threats to the transaction falling apart, Alpine stood firm and did not cave on their stance that the mold level was not safe for me and my family.This was not a huge job and Alpine did not benefit greatly financially. Even so, they took the criticism and this 1 star review to ensure the right thing was being done.These guys are great! Wouldn't use anyone else.

Tim Knickerbocker

20:37 03 Sep 18

Marshall Dyer

03:05 06 Aug 18

Sam and Eric came on time, were professional in their appearance and actions. I gave them a quick tour of my home and they went right to work. They were helpful in showing me places of interest needing attention and what they can do to clean and or do a quick fix to them. They actually cleaned the system in less time then planned. I really appreciate that. This was the first time using Alpine and most likely not the last, quick thorough and great to work with. Thanks!!!!

Martin Cain

15:53 18 May 18

Jose amd Christopher came to clean my furnace duct work. They cleaned up after themselves, they were polite, on time and overall a great company. First of many contractors ive hired that Id call back if needed. ☺

Crystal Altic

17:31 06 Feb 18

Eric Ahlgrim

19:18 23 Dec 17

This company has a 5 star rating for a reason. Great communication before and after . Nick tell's you how he is going to fix the problem without guessing. Thanks again!

Brad Barczy

13:29 17 Nov 17

Awesome awesome company! These people (Mark especially) went above and beyond their duty to help get my mom's house sold. Feel confident that you are getting the best service available if you go with this group!

JACK WILLIAMS

19:09 25 Aug 17

Brannan Land

18:12 25 Jul 17

Two days of service for mold remediation and duct cleaning couldn't have gone smoother. Techs were very polite, clean, and prompt. None better in Indianapolis!

Marcus Menish

22:18 29 Jun 17

carrie Araiza

19:54 18 May 17

Dave is a great guy, with a calming demeanor. The service and follow up call were very professional and reassuring concerning our mold remediation. I would highly recommend Alpine Group for you duct work and remediation needs.

Kenneth Lisa

12:18 10 Apr 17

Jennifer Ray

11:58 15 Mar 17

I called them and explained that we believe there was mold in our house and they showed up the very next day. They were very polite and informative.

Shea McCavit

14:25 20 Feb 17

I highly recommend Alpine. They were courteous, clean, on time and polite. They were quiet. Their work is amazing and handled all of our mold and duct cleaning needs. The best in the business!

JohnLaurie McCormick

15:35 22 Jan 17

Sam and his team did a great job with mold removal. They were very friendly, explained everything, and even made sure they weren't scaring the dog. Highly recommended!

Tom Forman

15:52 25 Jul 16

Alpine did mold removal for me. I was nervous when my son was sick they came back for no charge to make sure all was still ok.

Time for you Positivity

16:02 31 Aug 15

They've done repairs on two homes I've dealt with as a real estate agent - 100% satisfied. Thank you!

Jennifer Whitson

17:24 05 May 15

Husband and wife owners Dave and Aileen Adams are a pleasure to work with. I consider them the real deal and what an ethical company looks and acts like. You could do far worse finding another duct cleaning, mold remediation, or insulation contractor, but I doubt you'll find one better than Alpine Group. Five stars!

Dave Philpott

23:23 01 Apr 15